Clinical Pilates/Physio Exercise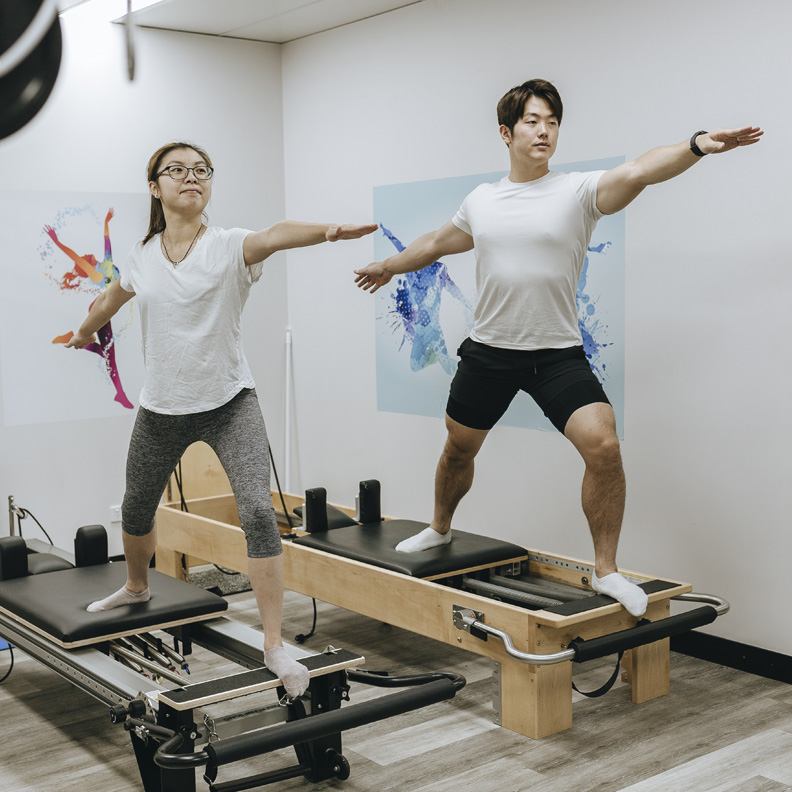 Clinical Pilates is an amazing exercise that focuses on posture, balance, control, strength and flexibility. It improves your pain and aches, helps with weight loss and strengthens your whole body.
Type of Clinical Pilates we provide
Mat work Clinical Pilates

Reformer Clinical Pilates

Wunda chair Clinical Pilates

Spine corrector Clinical Pilates
All Clinical Pilates programs are tailored to your needs following a thorough assessment with one of our physiotherapists. You will be using our in-house gyms and Pilates area and supervised by a physiotherapist.
Who should do Clinical Pilates
It is ideal for people who:
Want to start living a healthier lifestyle
Pilates lovers who are seeking to improve their skills
People with chronic pain and want a solution
Weight loss
Overall body toning and improved body image
Mothers during pregnancy and after childbirth
People who is looking to exercise while minimising the risk of injury
Clinical Pilates at Lion Rocker
At Lion Rocker Physio and Pilates, we want to provide an affordable solution to help more people commit to health and lifestyle. Therefore, we created stayFIT membership.
stayFIT is a membership program where members enjoy discounted Pilates, Physiotherapy and Remedial Massage Therapy services across all our clinics. With the discount, 98% of our members don't pay any out-of-pocket fee thanks to private health insurance.