Join our fitMum to live the best of you.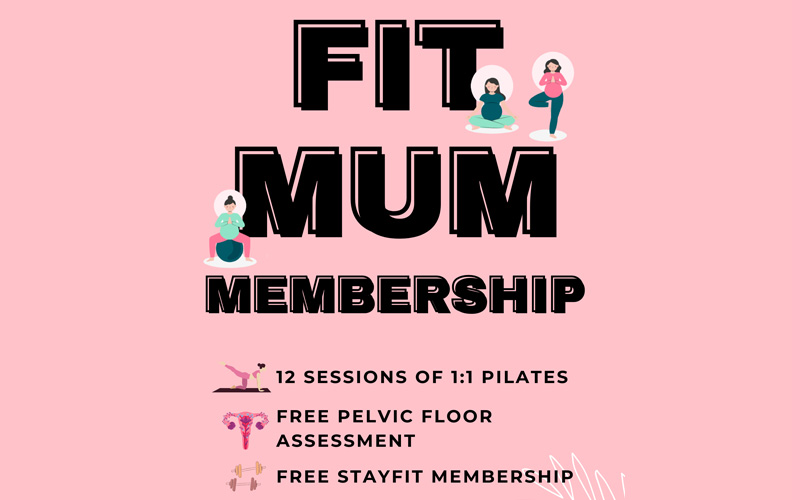 Our fitMUM program is designed for women during pregnancy and up to three years after giving birth. We help new mothers treat and manage their physical problems, such as leakage, back pain, carpal tunnel syndrome and even changes in body shape after pregnancy.
Through the program, we provide an affordable one-stop-shop, from assessment for all pregnancy-related issues, to treatment, management, exercise, Pilates and everything in between. Our dedicated team of Women's Health Physiotherapists will be helping you through the whole process of consultation, treatment, exercise rehabilitation, in-house Pilates and home exercise program.
1x Women's Health Physiotherapy Assessment and Treatment, including an internal vaginal examination or Real-Time Ultrasound to assess your pelvic floor health

12x sessions of Tailored in-house Pilates/ exercise sessions designed and supervised by a Women's Health Physiotherapist
3x sessions Pilates trial for $99 – this gives you access to discounted services at our practices, including physiotherapy, Pilates and Remedial Massage
We want to provide an affordable solution for pregnant women and new mothers.

Cost of $720 (value $2198)
Steps to Join the Program
Book your first appointment to speak with one of our Women's Health Physiotherapists
Choose your preferred location between Canning vale, Rivervale/Vic Park or Warwick

Put "fitMUM program" in a comment section

Come to your appointment, and our Women's Health Physiotherapist will assess your situation and walk you through the program, ensuring it is right for you.

Fill in some paperwork, and we are all set to go!